Dear Friend,
It's tough these days. So much to do and so little time. Work, kids, errands, friends, holidays, And as you rush around, you realize just how valubale your time is. Every moment is precious. Especially on those special occasions.
Maybe you're thinking about hiring some entertainment for your party or special event...
So How Do You Choose an Entertainer?
Sure, you'll find a lot of entertainers out there. But how do you know which to choose? how can you feel certain you'll get the best possible value for your investment?
The answer: Hire a Party / Event Entertainment Specialist.
You want someone who's spent years working on and perfecting their shows – preferably someone's who's performed thousands of times in front of live audiences. You don't want a part-time entertainer, you want someone who's good enough to work as a FULL-TIME Professional!
"Thank you! You really helped us make our party unique! everyone kept asking... "you really hired a professional entertainer for your party??..That's really awesome!"
T.S -Albuquerque
Only by hiring an experienced professional who specializes in walk around magical entertainment can you be certain you'll get the quality and value your guests deserve.
How to Have a Party your Guests Will Never Forget!
My name is Tony Chapparo and I've dedicated my time and talents to making life easier for my clients by taking some of the pressure and stress off of them during events and parties.
So how do I do this?
I perform slieght of hand magic for guests as they mingle and help break the ice, so your party gets off to a great start!
By blending comedy, magic and escapes in a totally unique, one-of-a-kind, party your guests and of course YOU will NEVER forget!
(Check out the video below to see and hear all the laughter and fun your guests can experience!)
The Magic of Making Your Guests Feel Special!
Your guests will get a "front row" seat for all the action as I make Coins, cards and borrowed objects disappear and reappear...sometimes in your guests own hands!
Every movement, every moment will be filled with action, magic, and laughter for your guests Imagine how much fun you'll have watching every face in your home or venue glowing with amazement and laughter!
And ...
I guarantee, everyone will Remember YOUR party above any they have been to in years!
It Sounds Fantastic! But Can I Afford This?
If you haven't noticed I got rid of my fancy magician website and made this basic site as one way to offer more affordable entertainment solutions to my clients.
I offer several different party/event solutions, ranging from $159 -to $237 – making sure there's a package thats affordable for every budget. And if one of my standard packages doesn't fit just right, I can craft a solution personalized to your specific requirements. Finally, to make it even easier for you, I accept cash, checks, VISA, MasterCard, and PayPal.

Wow! How Can I Find Out More!?
Contact me today to learn how easy it is to throw a party that will create wonderful memories to last a lifetime.
You can email me at magic.escapes@gmail.com or call 505-239-2783 now and together let's makeyour next event totally amazing, fun, and unforgettable!
Sincerely,
Tony Chapparo
"Your Magic was Amazing, You put together a great presentation. Thank you for this valuable service!"- Margret Hime
Readers are Leaders Chairperson -Arroyo Del Oso Elementary
P.S., As you might imagine, weekends are extremely busy and fill up fast. I do several dozen events every month, and as one of the busiest pros in the southwest, my calendar can fill up weeks in advance. So I urge you to email me: magic.escapes@gmail.com or call me NOW 505-239-2783 why risk disappointent? Call Now
P.P.S., I offer a 100% MONEY-BACK Guarantee of total customer satisfaction!? Who else does that?Call today!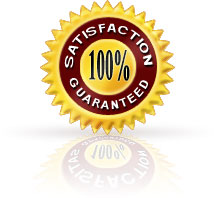 copyright 2011
Tony Chapparo Magic
Albuquerque, NM / 505.239.2783/ magic.escapes@gmail.com