505-261-5041
Frequently Asked Questions
How do I go about booking Tony?
What do I need to provide for a successful show?
Nothing, just your guests. Tony works out of his pockets, so he usually doesn't need a table.
If you would like he can bring his portable set up and he can perform in one area designated by you.
How far in advance do I need to book?
Generally speaking events are booked between 2 weeks and 6 months in advance although sometimes there are last minute cancellations. Avoid disappointment contact Tony NOW!
Does Tony do kids parties?
No. Although if children are present at an event Tony can show them some great magic that they will love!
We are expecting a lot of guests. Will Tony be able to get around everybody?
The general rule is 1 magician per 100 people. If more than 100 are attending
the best scenario is to do a close up performance in one area or a large escape.
How far will Tony travel?
Greater Albuquerque area, Santa Fe, Belen, Las Lunas
What kind of magic does Tony do?
There are three packages to choose from Close up magic, escape show or a combination of both escapes & magic
Sleight of hand magic with cards, coins, rubber bands, borrowed objects, Escapes for larger or outdoor venues.
Why is there no price list?
There is no price list on the site because prices are dependent on the above factors. E-mail me or fill out form below for a price quote.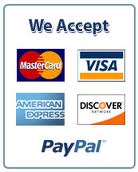 Return to Home page or Contact Tony
Copyright 2012 Tony Chapparo Magic - all rights reserved